Typically I run in the Cool Racerback and a Flow Y. That's it (and shorts crops). I've been running that way for the last 5 years. I hate things close to my neck, the Racerback works, and if it's not broke don't fit it.  Last week for my appearance on CH Morning Live (we demoed Barre, check it out!) I was given a lululemon Pace Tank to wear, so being excited to try something new, I gave it a run. Here's what I thought!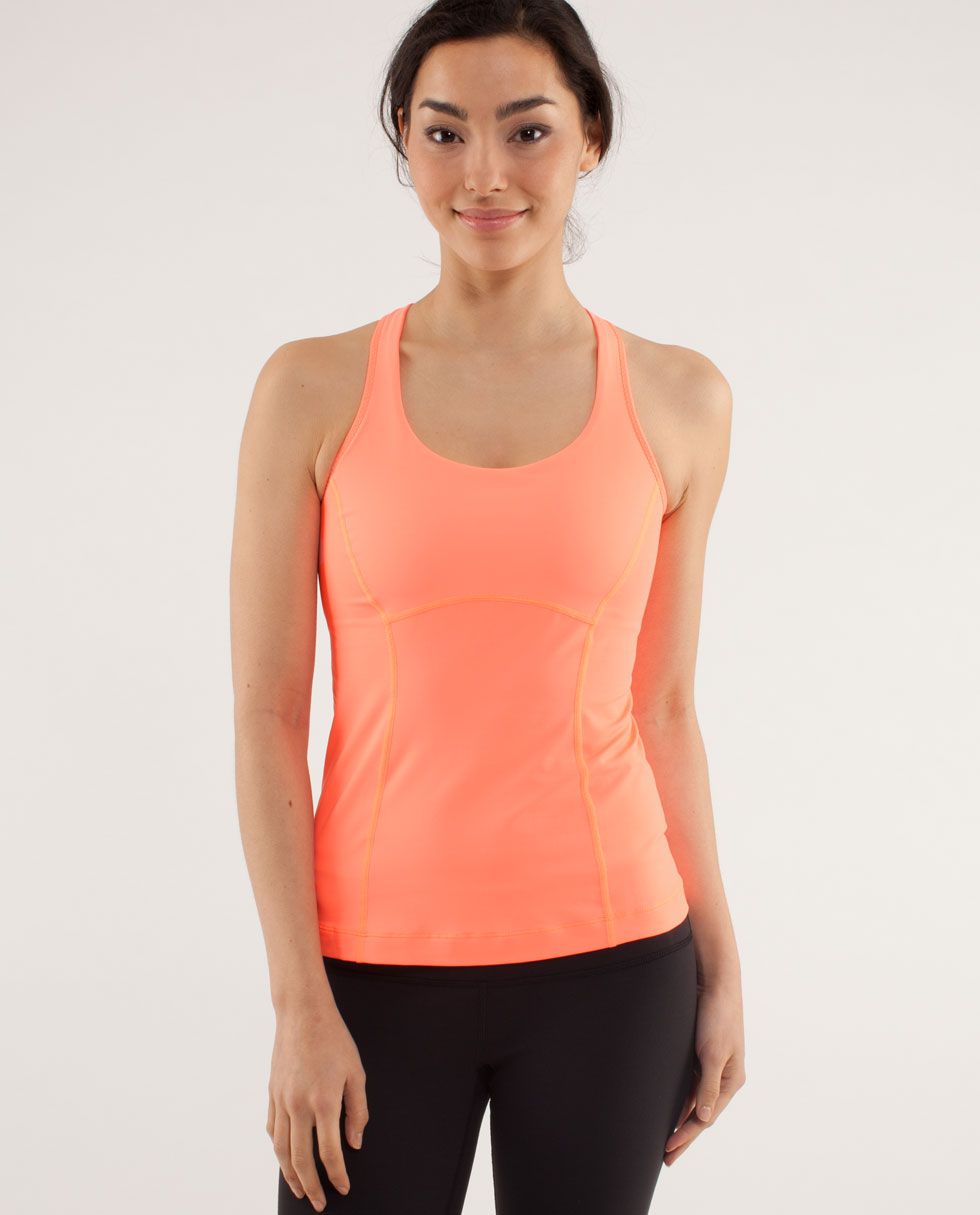 The Details
The lululemon Run: Pace Tank is a high coverage medium support running tank with a built in shelf bra with removable cups. This tank is very supportive and although it has an open upper back, it's thick straps help to keep the girls in place.
The Pace Tank is made of lululemon's four -way stretch Power Luxtreme fabric which feels very light on the skin. The fabric is said to be both moisture-wicking and breathable and the anti-stink mesh panel in the back helps keep the body cool and dry. The tank also has a  hidden pocket in the chest, large enough for a house key, or small lip gloss. As with most lululemon tanks this one has chafe-resistant flat seams which will keep the rubbing down to a minimum.

My Experience
As mentioned above, I don't typically run in structured tanks. I wear the Cool Racerback because I can wear my own supportive bra and its functional across many sports and works great in all seasons (as a layering piece in winter), so I get the most bang for my buck. But, the Run:Pace Tank felt great. The fabric felt very nice and light on my skin, however I did find it a little clingy so beware of muffin top. The think straps didn't cut and I had no chaffing as with other thicker strapped tops. The length was also nice as it cut just above the hip.
A Concern
While the top was very supportive I typically request lots of support, not that I need it, just that I like to know it's there, so I found not wearing a sports bra under this tank a little unnerving. I guess I could have, but then it would've ruined the lines of the open back.
Conclusion
If you are someone who typically runs in a high coverage tank, then this one is for you. The open back provides a nice detail and the Power Luxtreme fabric as always feels great to the touch.  Spring has sprung, so get this tank and get your run on!
photos via http://www.lululemon.com