Last week I was given the chance to test out some of the new spring line. I absolutely love all the new pastel colours and how bright fitness gear is right now. I was asked to try the lululemon Cardio Kick Tank, here's what I thought.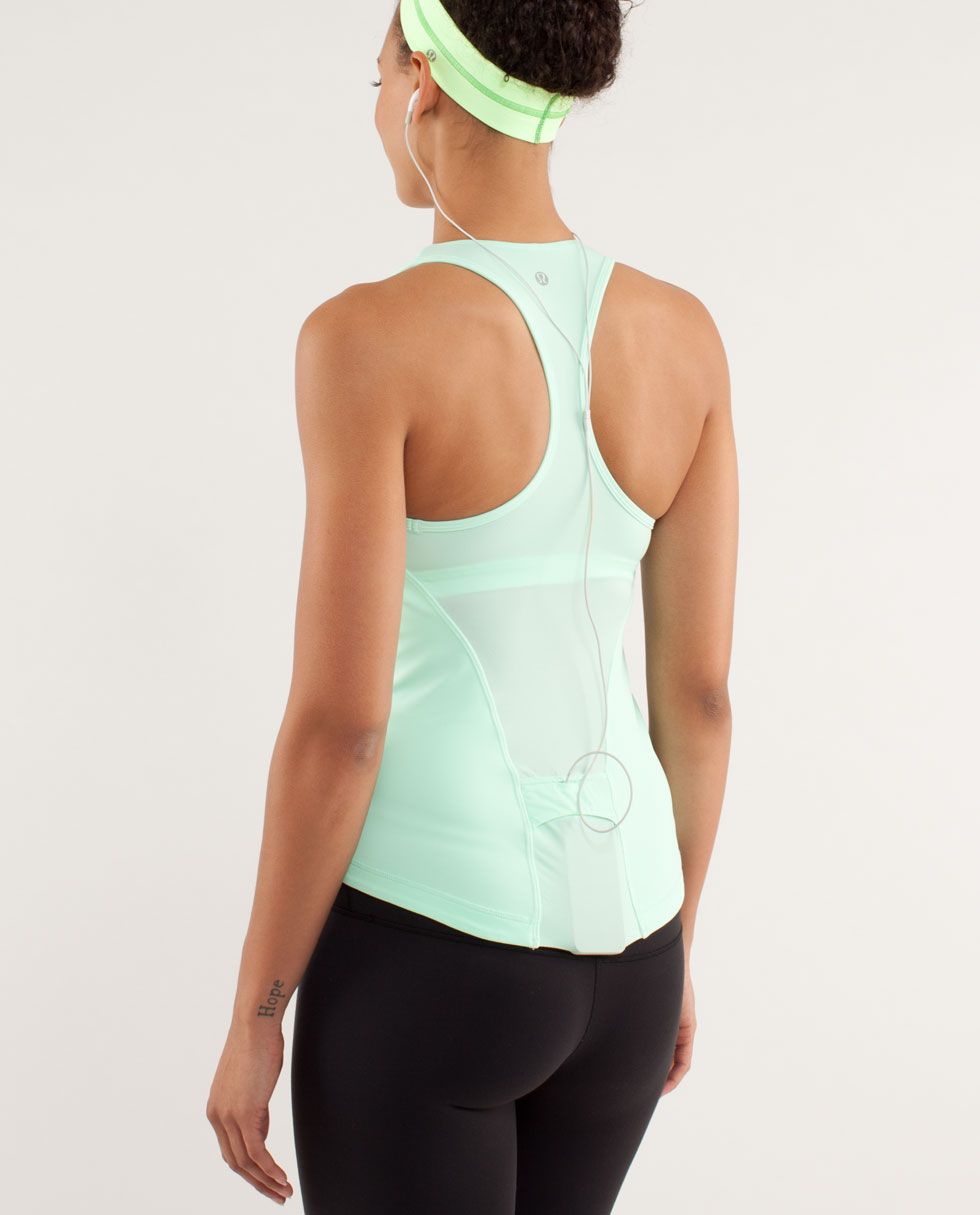 The Details
This everything fitness tank is designed to cover many general areas of your workout and isn't specific to running, although that was why I was checking it out. One of the most highlighted features is the rear pocket for your IPod to be tucked safely into (note: don't run outside with music blasting – not safe!). The tank is made of lululemon's Power Luxtreme fabric which is moisture wicking and very soft. The tank also has a mesh panel down the back to help the body breathe. The Cardio Kick Tank is low support (but with a closed back you can wear your own bra without the straps hanging out) and it medium coverage. It does contain a  bra liner which has removable cups.
My Experience
I liked that the straps of the Cardio Kick Tank are wide enough that you can hide your own favourite sports bra underneath without the straps hanging out. The Power Luxtreme fabric as always feels great to the touch and is oh so soft. The length of the tank is great as it cuts just at the hip bone, so has lots of length as you move around. But to be honest, I don't love it, so check out the concern for why.
A Concern
I had a BIG concern which was that the seams along the chest made my boobs look weird and "poinky". I was even wearing a Flow Y tank under with the cups in. The gals in the store agreed, that something on the tank was off.  Look closely in the side view picture above and you can kind of see what I mean. The fabric and seam location just don't work well and it cut my boobs in a weird place, and well no one wants that.
Conclusion
As a result of my concern I would never wear this tank, simply it just didn't work for me and my body. I would highly suggest trying it on in store before making any sort of purchase and definitely check yourself out in the mirror. There are so many great tanks, which will make your body look good, that I don't believe settling for this one is a good idea.
Looking for a medium coverage tank? Check out my review of the lululemon Run: Pace Tank.